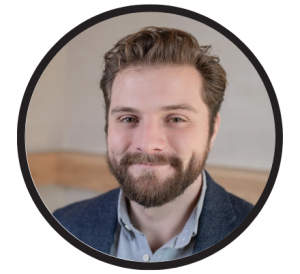 We're welcoming a new agent to the team, Daniel Hester! We're so happy he's here! Let's get to know him a bit more!
1. What made you want to get into real estate? And What is your role on the ABG Team? 
Real Estate allows me to help people, which is something I enjoy. Buying a house is typically stressful because it involves money, emotion, and deadlines. After buying a house with Aaron Olla (who is on the Andy Blake team), I realized that having someone who has the buyer/sellers best interest is extremely valuable. I talked more with Aaron and he recommended I consider becoming a real estate agent. I got my license and am now an agent with the Andy Blake Group. 
Before I joined the team I was a full time student and worked full time in the construction industry for some years. 
2. What do you enjoy doing in your free time? 
My favorite things to do include hiking, hunting, traveling, spending time with people, and eating good food. 
3. Do you have a family? Wife? Kids?
I have a lovely wife named Hampton. No kids yet. 
4. Why do you love Kansas City? And what are your favorite KC spots? 
I love how alive the city is. I feel like every time I talk to someone, they are telling me about something new. I love that there is history and classic spots, but people really embrace creating something new as well. 
Fun Fact: 
Right now, I would say the Russel, The French Market, Jovito's italian Cafe and Deli, and the Peanut. But that list changes all the time. 
If you'd like to get in touch with Daniel, you can find him here:
(334)-332-1705