STAND UP TO CANCER WORKS TO OFFER THE NEWEST AND MOST EFFECTIVE CANCER TREATMENTS TO PATIENTS BY BRINGING TOGETHER THE BEST MINDS.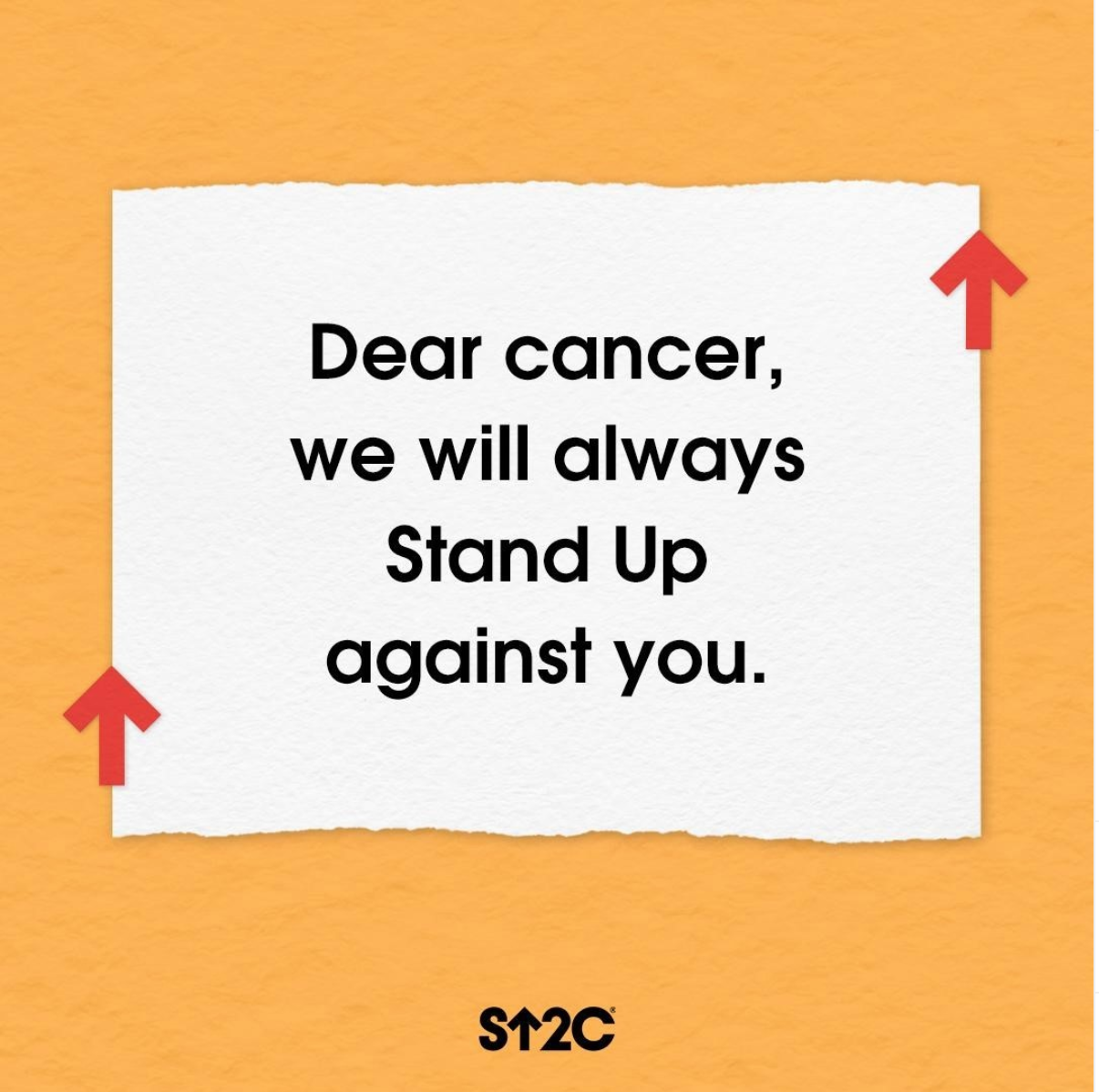 THEIR MISSION
STAND UP TO CANCER'S (SU2C) MISSION IS TO RAISE FUNDS TO ACCELERATE THE PACE OF GROUNDBREAKING TRANSLATIONAL RESEARCH THAT CAN GET NEW THERAPIES TO PATIENTS QUICKLY AND SAVE LIVES NOW. 
WHAT THEY DO
Stand up to Cancer enables scientific breakthroughs by funding collaborative, multidisciplinary research teams, and investigators that focus on the most promising advancements in cancer treatments.
100% of donations received from the public support SU2C's research programs. 
WAYS TO GET INVOLVED
There are a variety of ways to get involved with Stand Up to Cancer from donating, to fundraising, to giving gifts, there are plenty of options if you feel you want to support their mission. 
Want to see how you can help them? CLICK HERE!
Address
P.O. Box 843721
Los Angeles, CA 90084-3721